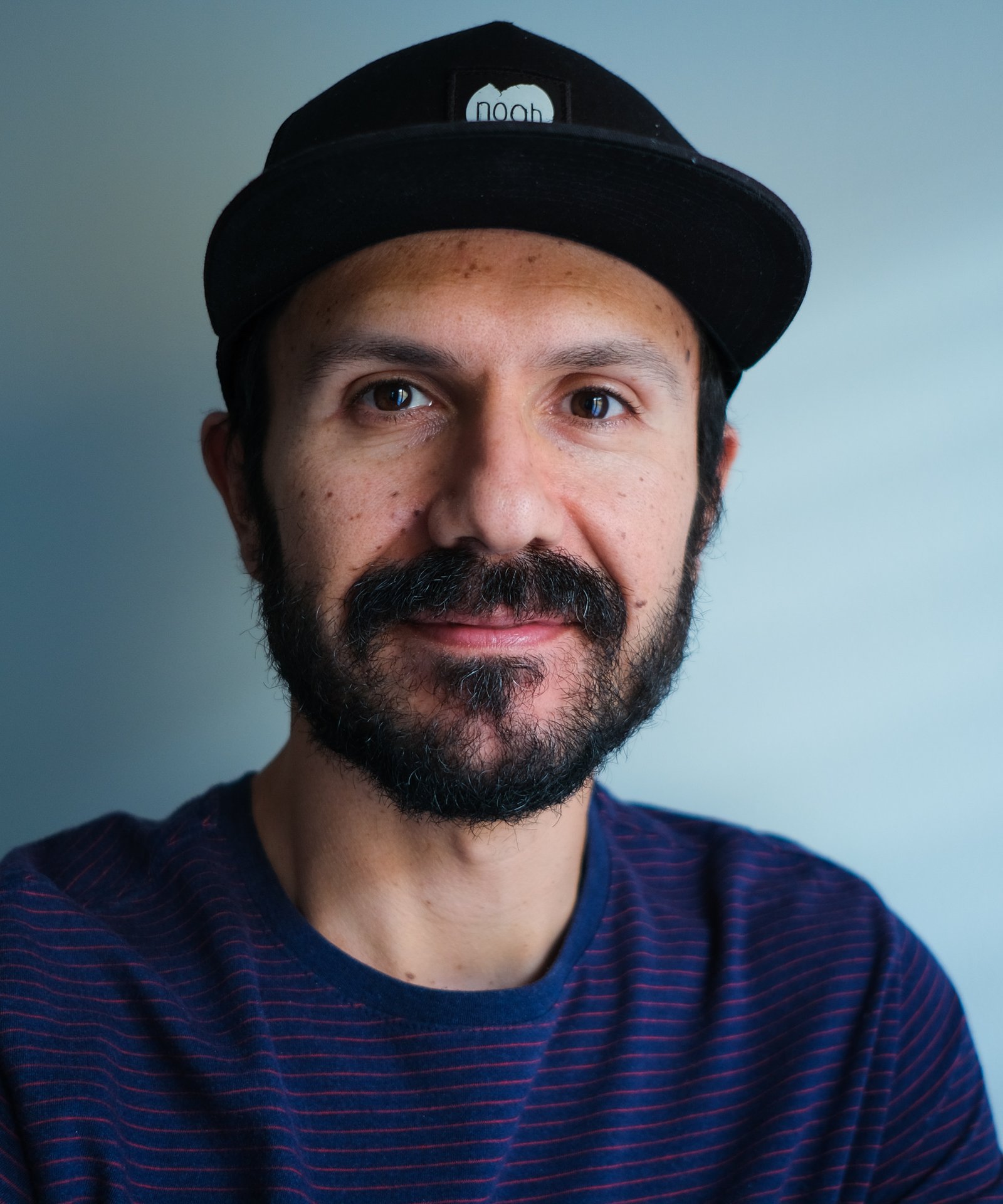 Hello! I'm Joaquin
Film & TV Editor and Mentor
Hearing and telling stories has always been something I've loved since I was a kid. I enjoy listening to people's thoughts and ideas just as much as I like to communicate my vision. It's the reason I became a Film & TV Editor.
I come from a little corner of the world along the US-Mexico border. I was born in Chula Vista, CA, but lived in Tijuana until I went away to college in Michigan. My family introduced me to the arts by way of music, film, and photography. I grew up on Frank Sinatra, Julio Iglesias, 70's rock, 80's pop, James Bond, Star Wars, 80's horror films, and Nikon cameras.   
I learned about filmmaking at the University of Michigan, where I double-majored in Film/TV Studies & Communications. When I moved back home after graduating, I got a job as a videographer/editor at a local news station. After a couple of years, I started craving a job that allowed me to be more creative. I ended up at another local TV station, this time shooting and editing promos and commercials. 
With a need for change and a desire to work on bigger projects, I quit my staff job, went backpacking in South East Asia for a month, and moved to New York City without a job or contacts. With a little hustle, I got to do work for companies like HBO Sports, NBC, Telemundo, Fox Sports, and was the lead editor on Bravo's late-night talk show "Watch What Happens Live with Andy Cohen." But I got into editing because I wanted to make films and scripted TV shows. So I decide to take another big leap and pursue my dreams in Hollywood (how original, right?).
Just like when I moved to the East Coast, I arrived in LA with no job and absolutely no contacts in Hollywood. I had no idea how to break into film or scripted TV…or even if it was gonna be possible! Eventually it was a lot of persistence and hard-work that got my foot in the door. As an assistant editor I worked on such scripted TV shows as Narcos: Mexico (Netflix), The Hot Zone (NatGeo), and NOS4A2 (AMC). Along the way I cut content for Netflix, Hulu, Amazon, and Nickelodeon. My most recent editing credits are the feature film, Soundwave, and the hit Netflix series, Narcos: Mexico.
I've navigated the editing world and achieved my ultimate goal of working in Hollywood (a journey that took me almost 15 years) with a lot of guidance from some amazing people. I couldn't have done this alone. That's why I created the Hollywood Editing Mentor program. As someone who has sought out and benefited from mentoring, I'm now taking on the role of mentor by helping aspiring editors and assistants in navigating the path to achieving their career goals. I actively talk and meet with people who are looking for advice on how to break into or advance their careers in post production. Not too long ago I was unaware of how to break into Hollywood and I eventually found my dream job in the industry. I understand the challenges and fears associated with this journey and want to tell you:
"It is possible!"
Sign up for updates and free content